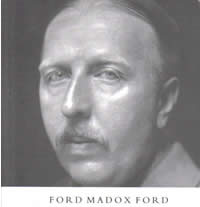 EVENT AT THE SORBONNE
On Saturday, January 21st, 2006, at 10am, the ERCLA research centre will be pleased to welcome Martin Stannard, Professor at the University of Leicester and editor of the Norton edition of The Good Soldier by Ford Madox Ford, which is on the syllabus of the CAPES and Agrégation. Martin Stannard's lecture, entitled "What did Dowell Know? The Good Soldier and its narrator" will focus on the innovative narrative techniques of the novel with links to those of Henry James, Joseph Conrad, James Joyce and Virginia Woolf. The lecture will be followed by a debate with the public. This event is organised by François Gallix and Vanessa Guignery. Free entrance to all.


---
Thursday, January 26 from 7pm-9pm

Delirious Milton, The Fate of the Poet in Modernity

Book Launch with Gordon Teskey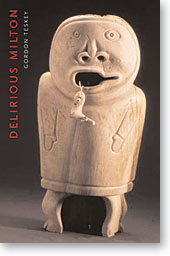 Composed after the collapse of his political hopes, Milton's great poems Paradise Lost, Paradise Regained, and Samson Agonistes are an effort to understand what it means to be a poet on the threshold of a post-theological world. The argument of Delirious Milton, inspired in part by the architectural theorist Rem Koolhaas's Delirious New York, is that Milton's creative power is drawn from a rift at the center of his consciousness over the question of creation itself. This rift forces the poet to oscillate deliriously between two incompatible perspectives, at once affirming and denying the presence of spirit in what he creates.
From one perspective the act of creation is centered in God and the purpose of art is to imitate and praise the Creator. From the other perspective the act of creation is centered in the human, in the built environment of the modern world. The oscillation itself, continually affirming and negating the presence of spirit, of a force beyond the human, is what Gordon Teskey means by delirium. He concludes that the modern artist, far from being characterized by what Benjamin (after Baudelaire) called "loss of the aura," is invested, as never before, with a shamanistic spiritual power that is mediated through art.
---
Saturday, February 4 at 7pm

Lee Miller, A Life

Reading by Carolyn Burke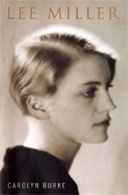 A trenchant yet sympathetic portrait of Lee Miller, one of the iconic faces and careers of the twentieth century.
Carolyn Burke reveals Miller as a multifaceted woman: both model and photographer, muse and reporter, sexual adventurer and mother, and, in later years, gourmet cook—the last of the many dramatic transformations she underwent during her lifetime. A sleek blond bombshell, Miller was part of a glamorous circle in New York and Paris in the 1920s and 1930s as a leading Vogue model, close to Edward Steichen, Charlie Chaplin, Jean Cocteau, and Pablo Picasso. Then, during World War II, she became a war correspondent—one of the first women to do so—shooting harrowing images of a devastated Europe, entering Dachau with the Allied troops, posing in Hitler's bathtub.
Burke examines Miller's troubled personal life, from the unsettling photo sessions during which Miller, both as a child and as a young woman, posed nude for her father, to her crucial affair with artist-photographer Man Ray, to her unconventional marriages. And through Miller's body of work, Burke explores the photographer's journey from object to subject; her eye for form, pattern, and light; and the powerful emotion behind each of her images.
A lushly illustrated story of art and beauty, sex and power, Modernism and Surrealism, independence and collaboration, Lee Miller: A Life is an astute study of a fascinating, yet enigmatic, cultural figure. Read the review from the New York Times.
---
Wednesday, February 15 at 7pm

An Evening of Poetry

Pansy Maurer-Alvarez and Mandy Pannett
British poet Mandy Pannett and Paris based American poet Pansy Maurer-Alvarez will read a selection from their latest collections plus new work. A glass of wine follows.
Mandy Pannett (UK) has written song lyrics for folk and theatre groups and for children's television but her main love is poetry. Her poems have been widely published in the UK and she is regularly invited to read at poetry venues. Her first collection, BOY'S STORY, was issued on CD with music by Phil Gravett; BEE PURPLE appeared in 2002 from Oversteps Books (South Devon) and another collection is forthcoming. Her poems have been described as "stimulating and refreshing" and as "oh-so-easy on the ear while also often being oblique and hinted-at narratives." Hers is writing "which makes you think as well as allowing you to experience the surface patterns of sound and imagery." She is involved in poetry and storytelling groups, organises poetry events in her local community and runs creative writing workshops for young people and adults.
Pansy Maurer-Alvarez (US) has lived in Europe, mainly France and Switzerland, since 1973, as a student, a teacher and translator before turning to poetry full time. Her work has appeared in numerous magazines and anthologies in Europe and the US. She occasionally gives workshops and critique sessions. Her collections are: DOLORES: THE ALPINE YEARS (1996) and WHEN THE BODY SAYS IT'S LEAVING (2004) both from Hanging Loose Press, New York; and LOVERS ETERNALLY NEARING, a collaboration with the artist Walter Ehrismann, with German translations (Editions Thomas Howeg, Zurich). Her poetry has been called "breathtakingly inviting" -- "original, energetic and moving" -- "intelligent and passionate ... Perhaps paradoxically, as a poet she is both distant and painfully close, chilly and burning."
---
Wednesday, February 22 at 7 pm

The Time of Our Singing

Reading by Richard Powers
A National Book Critics Circle Nominee

A New York Times Notable Book

A Chicago Tribune Best Book

A San Francisco Chronicle Best Book

On Easter Day, 1939, at Marian Anderson's epochal concert on the Washington Mall, David Strom, a German Jewish émigré scientist, meets Delia Daley, a young Philadelphia Negro studying to be a concert singer. Their mutual love of music draws them together, and—against all odds, advice, and better judgment—they marry. They vow to raise their offspring beyond time, beyond race, beyond belonging, steeped in song. But their three children, the unwitting subjects of this experiment, must survive America's brutal here and now.
Jonah, Joseph, and Ruth grow up during the early Civil Rights era, come of age in the riot-torn 1960s, and live out their adulthoods through the racially retrenched late century. Jonah, the eldest, "whose voice could make heads of state repent," pursues a life devoted to his parents' beloved classical music. Ruth, the youngest, chooses a path of militant activism and repudiates the white culture her brother represents. Joseph, the middle child and the narrator of this far-ranging, multigenerational tale, struggles to remain loyal to both siblings. As a polarized America threatens to tear the family apart, only their deep, shared love of song stands any hope of preserving them.
Set against the sweeping backdrop of contemporary American history, The Time of Our Singing is nevertheless deeply personal and intimate. In telling the story of his quintessentially American family, Joseph Strom spins a heartrending tale of self-invention, allegiance, race, hope, the power of music, and the tangled loops of time that rewrite all identity. From the Publisher.
---
Wednesday, March 1 from 2pm- 4pm

Left Bank

Booksigning by Kate Muir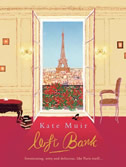 In this fun new novel by Kate Muir, everything seems perfect, if a touch pretentious, right up until the moment a new English nanny, Anna, appears at the imposing doors of Olivier and Madison Malin's Rue du Bac apartment. Gamine and artless, Anna unwittingly sets in motion a chain of events that will gravely endanger the Malins' daughter, and their charmed lives.
---
Sunday, March 12 from 3pm- 5pm

A Not-to-Miss Children's Event!!

Reading & Booksigning by Jack Prelutsky and Doug Cushman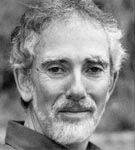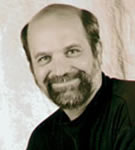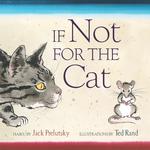 Jack Prelutsky's poetry is recited, laughed over, and memorized by children across the country who love his inventive wordplay and unpredictable nonsense rhymes. He has written more than 40 books of verse, including the immensely popular It's Raining Pigs & Noodles, A Pizza the Size of the Sun, Something Big Has Been Here, and The New Kid on the Block. His poetry books for younger readers include Beneath a Blue Umbrella and The Frogs Wore Red Suspenders. In addition to being a master poet, Jack is a gifted children's poet and a great live performer for kids of all ages.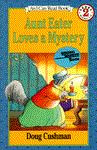 Jack will be joined at this event by Doug Cushman. Doug has illustrated and/or written over 100 books for children and collected a number of honors including a Reuben Award for Book Illustration from the National Cartoonists Society, New York Times Children's Books Best Sellers, and the New York Public Library's Best 100 Books of 2000. He is the author of the Inspector Hopper series, Aunt Eater series, Mystery at the Club Sandwich, and the forthcoming Space Cat series. Doug and Jack have a produced a collaborative book (Jack's rhymes, Doug's drawings) coming out in June called What A Day it Was at School.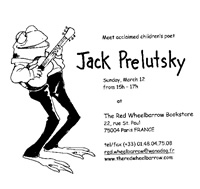 Download and print the flyer by Doug Cushman
for your friends and neighbors!
---
Wednesday, March 22 at 7pm

The Place at the End of the World

Reading & Booksigning by Janine Di Giovanni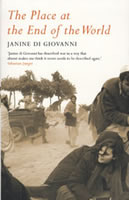 Award-winning author and journalist Janine di Giovanni has been covering global conflict since the 1980s, and is considered one of Europe's most respected journalists. In her latest book, The Place at the End of the World: Stories from the Frontline, as with all her writing, Giovanni covers the human cost of war - working often in conflict zones that the world's press has forgotten.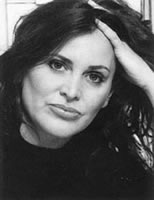 Janine di Giovanni is a senior foreign correspondent for The Times and contributing editor for Vanity Fair. She has won Granada Television's Foreign Correspondent of the Year Award (2000), the National Magazine Award and two Amnesty International Media Awards. She is the author of Madness Visible: A Memoir of War, an account of her years covering the crisis in the Balkans; Against the Stranger; and The Quick and the Dead. She also wrote the introduction to the bestselling Zlata's Diary: A Child's Life in Sarajevo. Janine di Giovanni lives in Paris.
Janine di Giovanni at the Red Wheelbarrow
March 22 2006

At left: Natasha Fraser-Cavassoni, author of Con Man of the Cinema Sam Speigel (Simon & Schuster 2003)
Background: Gwen Edelman, author of the novel War Story (Penguin 2001)
---
Thursday, March 23 at 7pm

Murder in Montmartre

Reading & Booksigning by Cara Black
"I always wondered why I used to quicken my step in Montmartre. After reading Cara Black's wonderful book, now I know. As atmospheric as anything by John Le Carre."
—Philip Kerr, Berlin Noir
The Red Wheelbarrow is pleased to welcome back Cara Black, author of Paris-based murder mysteries. In this latest book in the Aimée Leduc series, a childhood friend of Aimée's, now a policewoman, is accused of shooting her partner. In order to clear her friend of the charges against her, Aimée must confront Corsican Separatist terrorists, Montmartre prostitutes, a Surrealist painter's stepdaughter, the French Security Services and the Parisian police. But in so doing Aimée comes one step closer to identifying the culprit in her own father's death, a death that still haunts her.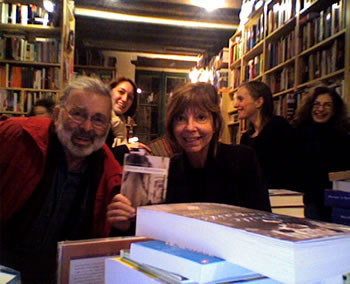 Cara Black
at the Red Wheelbarrow
March 23 2006
---
Friday, March 24

Booksigning Party
Drinks and booksigning party at Red Wheelbarrow for Jean-Paul Rocchi's conference on TEXTUAL DISSENSIONS AND POLITICAL DISSIDENCE: DISSENT IN RACIAL, SEXUAL, GENDER-RELATED AND NATIONAL IDENTITY FORMATIONS held at Paris VII (UFR Charles V) March 23-25, 2006.
| | | |
| --- | --- | --- |
| | | |
| Jean-Paul Rocchi of Charles V, Paris VII. Rocchi pictured next to Rozena Maart's book Talk about It! From District Six to Lavender Hill (Awomandla! Publishers Canada) | | Lewis R. Gordon, one of the editors of Not only the Master's tools: African-American Studies in Theory and Practice |
---
April 2006
Tuesday, April 25 at 7pm
A Castle in the Backyard: The Dream of a House in France
Reading by Michael Hinden & Betsy Draine
"A charming account of village life in the Dordogne valley."
—ForeWord magazine
A Castle in the Backyard chronicles the French adventures of American couple Betsy Draine and Michael Hinden, who in 1985 embarked upon a dream. After falling in love with a small stone house set beneath a medieval castle in Périgord, they bought the tranquil getaway located in one of the most beautiful river valleys in Europe.

In this delightful memoir Betsy and Michael offer an intimate glimpse of a region little known to Americans—the Dordogne valley, its castles and prehistoric art, its walking trails and earthy cuisine, its people and traditions—and describe the charms and mishaps of setting up housekeeping thousands of miles from home. nsightful and poignant, this memoir chronicles the transformation of Périgord as development poses a challenge to its graceful way of life, and evokes the personal exuberance of starting over, even in mid-life.
Photos above by Michael Hinden. All rights reserved.
---
May 2006
Friday, May 19, 7:00 p.m./19h00
Fiction Reading by Maristella de Panizza Lorch
Presented by Reid Hall & The Red Wheelbarrow Bookstore
Event at Grande Salle, Reid Hall
4, rue de Chevreuse, 75006 Paris
Phone: 01 43 20 33 07
Download the Flyer in PDF (49KB)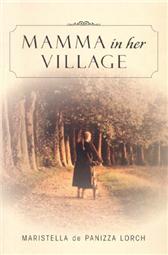 Reid Hall & The Red Wheelbarrow Bookstore present a reading by Maristella de Panizza Lorch, author of Mamma in her Village, the first volume in a trilogy entitled, "Beyond Gibraltar."
Set in Tajo, an Italian village in the Central Alps during the years leading to World War I, Mamma in her Village traces the life of a girl as she passes from childhood in a humble home to motherhood as part of a family of nobility in decline. The world around her changes as well, as the forces of industrialization and the gathering political storm create upheaval.

Ms. de Panizza Lorch, a native of Bolzano, Italy, was educated in a classical school in the Alto Adige–Sudtirol between the two world wars, and earned a doctorate in classical philology in 1942 at the University of Rome with the Accademico d'Italia Professor Vincenzo Ussani, Sr. She is now a Professor Emerita of Italian and Medival and Renaissance studies at Barnard and Columbia and is the Founding Director Emerita of the Italian Academy for Advanced Studies in America at Columbia University, where she teaches courses for adults on Dante, Homer, Virgil, and Ovid.
Among her books: the critical edition of Lorenzo Valla's De Voluptate (1431-44), its English translation On Pleasure, the edition of Ziliolo Zilioli's Michaelida (1431), A Defense of Life (a study of Renaissance Epicureanism) and, with the philosopher Ernesto Grassi, Folly and Insanity in Renaissance Literature.
---
Wednesday, May 10, 7 p.m./19h00
Fiction Reading & Book Launch
Sharon Mesmer & Matthew Rose
Download the Flyer in PDF (137KB)
Sharon Mesmer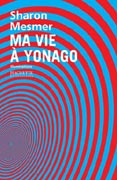 L'écriture insolite de Sharon Mesmer, poétesse américaine, a de quoi surprendre. Autant que les thèmes troublants qu'elle aborde.
Sharon Mesmer, author of 2 short fiction collections, THE EMPTY QUARTER and IN ORDINARY TIME, both from Hanging Loose Press, 2 poetry collections, VERTIGO SEEKS AFFINITIES (Belladonna, 2006) and HALF ANGEL, HALF LUNCH (Hard Press, 1998), and the chapbook, CROSSING 2nd AVENUE, is in France to launch her French translated novel: Ma Vie à Yonago (Hachette Litteratures, France).
Mesmer is the previous co-founder and –editor of the publications B City and letter eX. She has received a MacArthur Scholarship from Brooklyn College, and residency fellowships at MacDowell Colony (USA) and Hawthornden Castle, Scotland. She was a featured performer in "Words In Your Face," the 1991 season premiere of the public television series Live From Off Center. She teaches fiction writing and literature at the New School in Manhattan, is a member of the miscreant collective Unbearables, and is English language editor of the Japanese lit mag American Book Jam. Her former band, Mellow Freakin' Woodies, released a tape in 1994, "In A Mellow Freakin' Mood." She does regular music writing and has a seasonal column in PURPLE.
Matthew Rose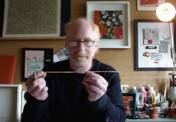 Matthew Rose, American writer and artist living in Paris, has written for The New York Times Magazine, Art & Antiques, The NYT, Premiere, etc. His fiction has appeared in French and English in publications such as Les Episodes, Edwin Torres's review Peop!, Rat Mort, and Gutter Poodles. At the Affordable Art Fair in NYC in June 2006 he will show collages from his book/series A Perfect Friend. At Capsule Gallery in Denver in October 2006 he will exhibit an installation of 999 works in "How to Speak French" (in violent times).
Matthew will read from a selection of short stories and his novel, Plan B, which concerns the strange life of suicidal day-trader, Von Spatzl and the search for meaning with the Austrian Girl at his side. Plan B is available on the net for free download (PDF file): http://homepage.mac.com/mistahcoughdrop/FileSharing11.html.
---
June 2006
Tuesday, June 13, 7:00 p.m./19h00
Poetry Reading by Eva Salzman & Mary Baine Campbell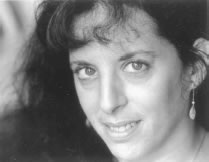 Eva Salzman
Double Crossing: New & Selected Poems (Bloodaxe) was a Poetry Book Society Recommendation and earned Eva Salzman a Cholmondelely Award from the Society of Authors. Her residencies include Royal Literary Fund Fellow at Ruskin College, Oxford and Warwick University, and a two year Arts Council stint in a prison, though not as a prisoner! Her fiction and poetry are frequently broadcast on BBC radio and, alone with her non-fiction, have been widely published in journals and newspapers, such as the Guardian, Independent, TLS, London Magazine, New Yorker and Poetry Review. Her libretti Cassandra, written for her composer father, Eric Salzman, has been performed all over Europe, and her lyrics appear on Christine Tobin's latest CD Romance and Revolution (Babel). Currently, Daniel Leuwers is translating her poems into French. Other ongoing projects include an anthology for Seren Press and a novel, which she's writing at Villa Mont Noir. A New Yorker, she studied with Derek Walcott, Joseph Brodsky and Jorie Graham at Columbia University's MFA programme, and now lives in London, except when she's in Brooklyn.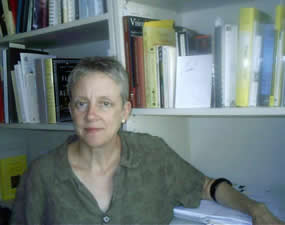 Mary Baine Campbell
Mary Baine Campbell is the author of The World, the Flesh, and Angels (Barnard New Women Poets Prize, 1989) and Trouble (2003). She's in Paris this year on sabbatical from Brandeis University, where she teaches medieval and Renaissance literature, utopia, women's studies and writing workshops. She's at work here on a history of dreams before the Enlightenment, as well as new poems, a utopian novella, and a libretto for an opera of Marie de France's werewolf lai, Bisclavret. Alternative worlds (and their monstrous and angelic inhabitants) have been her topic for 25 years: her scholarly works include "The Witness and the Other World: Exotic European Travel Writing, 400-1600" (1988 and 1992) and "Wonder and Science: Imagining Worlds in Early Modern Europe" (1999 and 2004). She is currently thinking and writing about how to make a better one, now.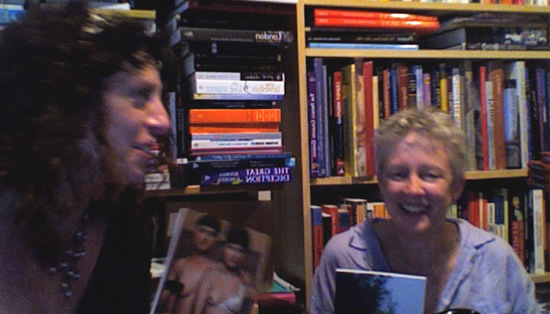 Eva Salzman and Mary Baine Campbell at The Red Wheelbarrow
---
Events Archive
January-June 2007
January-June 2006
July-December 2006
January-June 2005
July-December 2005
The Red Wheelbarrow is located at 22, rue St Paul, 75004 Paris. Nearest metro station St Paul (Bastille and Sully-Morland are also close); buses 67, 96, 69, 76, and Balabus. Go here for a map.
Phone: 01 48 04 75 08, Fax: 01 44 59 60 23
Email: red.wheelbarrow@wanadoo.fr