2007 Events Archive
January
March
April
May
June
---
January
Wednesday, January 31
7:30pm/19h30
Book Discussion with Jonathan Bloom
Event at the American Library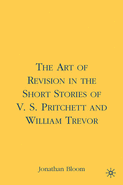 Jonathan Bloom will be speaking at The American Library in Paris about his new book on V.S. Pritchett and William Trevor: The Art of Revision in the Short Stories of V. S. Pritchett and William Trevor (ed. Palgrave 2007). The Red Wheelbarrow Bookstore will be present for this event. Copies of Mr. Bloom's book will be available at the event for a special price.
About the Book (from the Publisher): This pioneering critical study of Pritchett and Trevor is intended for scholar and general reader alike. It is the first to draw on extensive, unpublished archival holdings, including manuscripts, notebooks, and correspondence. Tracing the growth of their short stories from initial idea through publication, it reveals how they create the "unsaid" element that gives the reader an interpretive role; explores their transformation of actual incidents and people into fiction, including those in their own lives; and discusses their important relationships with editors, especially those at the New Yorker. Finally, in-depth comparisons of published stories show their contrasting approaches to shared themes, their apparent mutual influence, and the central role of fantasy in their work.
---
March
Thursday, March 8
7:00pm/19h00
Discussion & Booksigning with Jean-Jacques Greif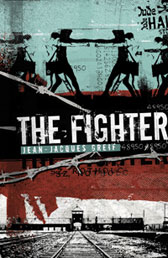 Author Jean-Jacques Greif will talk about and sign his book The Fighter (Bloomsbury US) and discuss his experience of writing teen/young adult fiction for US as well as for French publishers.
Jean-Jacques Greif lives in Paris, where he works as a journalist for the magazine, Marie Claire. About writing The Fighter, he says, "I was born in Paris in 1944. My parents and their friends spoke French with a strong Polish accent. Some of them (including my father) had blue numbers tattooed on their arms. All they ever talked about in their faulty French was the war. How boring! But then, much later, when they had white hair and plastic knees and I met them at funerals, I thought their old heads were probably filled with great stories. I had become a journalist and writer. I started interviewing them. Five of my twenty published novels are based on what my parents and their friends told me. This is one of them."
Learn more about Jean-Jacques Greif on his bilingual web site www.jjgreif.com.
---
Tuesday, March 13
7:00pm/19h00
Reading of Marie Borel's Wolftrot
Translated into English by Sarah Riggs and Omar Berrada
Sarah Riggs and Omar Berrada will read from their new English-language translation of Marie Borel's Wolftrot. The author, French poet, translator, and photographer Marie Borel, will be there to read extracts from her French original.
In Wolftrot, Marie Borel turns the eternal metaphor of the sea voyage on its ear: here, the fleet is literal, and they're literally (and literarily) lost. Afficionado of pun and double entendre, Borel interweaves vignettes and character sketches with extended lyric dérèglements de tous les sens. This is an old-fashioned swashbuckler of a tale that we come to realize is, ultimately, all about language—the real voyage that we embark on every day, confident in the knowledge that we will never see its end.
Marie Borel is not only one of France's edgiest writers, as versed in verlang as she is in vers libre, she's also an inveterate traveler, spending much of each year in various places like Yemen or Japan with the balance spent in Paris. Her other collections include Fin de citation (1996), translated into English by Keith Waldrop as Close Quote (2003) and La lettre d'un oeil étranger.
---
Friday, March 16
7:00pm/19h00
Paris Launch of Shakespeare in French Theory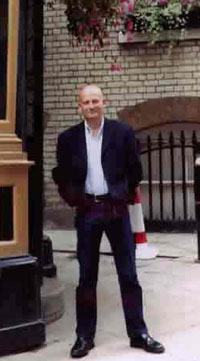 Join us for the Paris launch of Shakespeare in French Theory: King of Shadows (Routledge) in the presence of the author Richard Wilson. At a time when the relevance of literary theory itself is frequently being questioned, Richard Wilson makes a compelling case for French Theory in Shakespeare Studies. Written in two parts, the first half looks at how French theorists such as Bordieu, Cixous, Deleuze, Derrida and Foucault were themselves shaped by reading Shakespeare; while the second part applies their theories to the plays, highlighting the importance of both for current debates about borders, terrorism, toleration and a multi-cultural Europe.

Contrasting French and Anglo-Saxon attitudes, Wilson shows how in France, Shakespeare has been seen not as a man for the monarchy, but a man of the mob. French Theory thus helps us understand why Shakepeare's plays swing between violence and hope. Highlighting the recent religious turn in theory, Wilson encourages a reading of plays like Hamlet, Julius Caesar, A Midsummer Night's Dream and Twelth Night as models for a future peace.

Examining both the violent history and promising future of the plays, Shakespeare in French Theory is a timely reminder of the relevance of Shakespeare and the lasting value of French thinking for the democracy to come.

The book is available now and at a special price for those who would like to read it before the Paris launch!

The book launch will tie in with the 2007 Congress of the 'Société Française Shakespeare' 15 to 17 March at the Institut National d'Histoire de l'art, Galerie Colbert, 2 rue Vivienne, 75002 Paris.


---
Friday & Saturday, March 16-17
International Conference at the Sorbonne
Representations of London in the Contemporary Novel in English
Event at the Paris IV Sorbonne

The Red Wheelbarrow will be present at this international conference presented by the Research centre ERCLA, with support from the Scientific Committee and Doctoral School IV of Paris IV-Sorbonne, and the British Council. The conference will feature two sessions per day, with a debate featuring Graham Swift at 17h00 on Saturday the 17th. You can download the program here in PDF (92KB). We hope to see you there!
---
Wednesday, March 21
7:00pm/19h00
Book Launch for Sorbonne Confidential by Laurel Zuckerman
Event at the American Library in Paris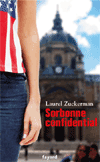 The Red Wheelbarrow will be present at this event. We hope to see you there!
Author Laurel Zuckerman will recount the adventures that led to Sorbonne Confidential, published in French in February by Fayard.
About the book: Alice est née aux États-Unis mais elle vit et travaille en France depuis vingt ans. Victime d'une compression de personnel, elle décide de se reconvertir en professeur d'anglais. Pleine d'enthousiasme, elle s'inscrit à l'agrégation. Elle croit à sa chance. Hélas ! Elle comprend rapidement que, pour pouvoir enseigner sa langue maternelle dans l'hexagone, ce n'est pas l'anglais d'Arizona qu'il faut connaître. Ni même celui de Shakespeare. Il faut connaître l'anglais de la Sorbonne ! Dans ce docu-fiction apparaît pour la première fois le système ubuesque qui produit les plus mauvais élèves en anglais de toute l'Europe. Mille contradictions, tantôt hilarantes, tantôt accablantes, contribuent à rendre inefficace le plus prestigieux concours du pays. Echaudée par une sélection plus impitoyable que rigoureuse, Alice se livre à une véritable enquête pour tâcher de comprendre ce qui cloche. Mais le célèbre " mammouth " de l'éducation nationale semble fort jaloux de ses secrets. Alice se pose alors cette question: en dépit d'une volonté politique maintes fois affirmée, la France veut-elle vraiment que ses enfants apprennent l'anglais ?
About the Author: Française d'origine américaine, diplômée d'HEC, Laurel Zuckerman a travaillé pendant quinze ans dans les systèmes logistiques avant de se consacrer à l'écriture. Mariée, mère de deux filles, elle a été, tout comme son héroïne, candidate à l'agrégation d'anglais.
---
Thursday-Saturday, March 22-24
International Colloquium on Contemporary American Fiction
Passage(s) of American Fiction: Transmissions, Transitions, Translations

Organized by the Observatoire de Littérature Américaine, with the patronage of the Institut Universitaire de France and the support of the French Ministry of Foreign Affairs

The Red Wheelbarrow will be present at the following events, and encourages you to participate too! Check the details below for locations.
Thursday, March 22nd, 6:00-8:00 pm
Société des Gens de Lettres (Hôtel de Massa, 38 rue du Faubourg St Jacques -75014 PARIS. M° St Jacques)
READING by Jerome Charyn, Robert Coover, Toby Olson and Dawn Raffel
Followed by reception.
Free entrance.
Friday, March 23rd
Institut Charles V , 10 rue Charles V, 75004-Paris, Room A50
9:00-12:30: "From the 70s to the Present : Filiations, continuities, influences and ruptures"
Welcome by Marc Chénetier (Paris 7/IUF)
Chair : Marc Chénetier
Toby Olson (Philadelphia), Dawn Raffel (New York), Patrick O'Donnell (Michigan S.U.), Sinda Gregory (San Diego S.U.), Monica Manolescu (Strasbourg), Françoise Palleau, (Paris 8), Jerome Charyn (Paris)
14:30-18:00: "Generic and formal evolutions"
Chair : Arnaud Regnauld (Paris 8)
Moshe Ron (Jerusalem), Heinz Ickstadt (Berlin), Antoine Cazé (Orléans), Abigail Lang (Paris 7), Robert Coover (Brown University), Anne-Laure Tissut (Paris 4), Stéphane Vanderhaeghe (Lille)
Saturday, March 24th, 2007 Institut Charles V (minutes from the Malher), 10 rue Charles V, 75004-Paris, Room A50
9:00-12:30: "Thematic, aesthetic and formal impact of new technologies on American fiction ; alternate modes of representation ; epistemological shifts"
Chair: Anne Battesti (Paris 10)
Joseph Tabbi (electronic book review), Pawel Frelik (Lublin), Larry McCaffery (San Diego State University), Brigitte Félix (Le Mans), Emilie Janton (Paris 7), Robert Coover (Brown University)
14:30-18:00: "The image of contemporary American Fiction : editorial and publishing environment and policies ; exports, reception abroad, translation"
Chair : Jean-Yves Pellegrin (Paris 4)
John O'Brien (Dalkey Archive), Claro (Cherche-Midi), Bernard H¦pffner (traducteur), Mattia Carratello (Rome), Moshe Ron (Jerusalem), Andrei Lebedev (Moscow), Pawel Frelik (Lublin), Heinz Ickstadt (Berlin).
[Les personnes n'appartenant pas à l'Observatoire de littérature américaine qui souhaiteraient assister à ce colloque sont priées de s'inscrire auprès de Monica Manolescu (manoles@umb.u-strasbg.fr). Participation aux frais: 10 euros.]
---
April
Monday, April 30th
6:00-8:00pm/18h00-20h00
Book Launch for One-Way Tickets by Renée Levine
Born in 1925 in Berlin of German-Jewish parents, the author recounts in this memoir the story of three generations who left home never to return. It is the story of a time when loss of family and the transplanting of lives was commonplace. Levine's own one-way tickets took her from Berlin to Munich to Breslau, the North Sea Coast, to London, Kent, Los Angeles, Boston and finally Paris. The description of these displacements is accompanied by photographs taken at the time. 17€. Don't miss this event!
---
May
Thursday, May 17
7:00pm/19h00
Reading & Book Signing with Cole Swensen and Sarah Riggs
This reading and book signing will feature two new books: Cole Swensen's The Glass Age (Alice James, 2007, www.alicejamesbooks.org ) and Sarah Riggs' Waterwork (chax press, www.chax.org).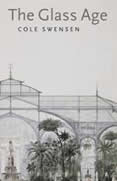 Swensen is the author of 11 books of poetry, and her volume Goest was 2004 National Book Award finalist. Her other collections have won the Iowa Poetry Prize, the San Francisco State Poetry Center Book Award, and the National Poetry Series. She also translates from French, and her translation of Jean Fremon's The Island of the Dead won the 2004 PEN USA Award for Translation. The editor of La Presse books, she is currently dividing her time between Washington DC and Paris on a Guggenheim grant.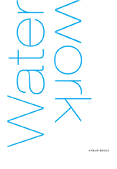 Riggs, born and raised in New York, is a Paris-based poet and visual artist. Her poetry books are Waterwork (chax press), 28 télégrammes and 60 textos (Editions de l'Attente) and soon Chain of Miniscule Decisions in the Form of a Feeling ( Reality Street). She is the translator of Isabelle Garron's Face Before Against (Seeing Eye Books '05 & Litmus forthcoming), and, with Omar Berrada, of Marie Borel's Wolftrot (La Presse, 06). Riggs directs the arts association Tamaas, and is active in the bilingual poetry association, Double Change.
---
Friday, May 25
7:00pm/19h00
Reading & Book Signing with Cara Black
Murder on the Ile Saint-Louis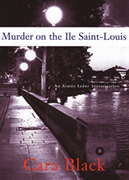 In this seventh novel in the Aimée Leduc series, Aimée is faced with a tight deadline on a computer security contract when a telephone call from a stranger leads her to an abandoned infant. She brings the baby to her home and names her Stella. She expects the mother to reclaim the child, but days pass as Aimée tries in vain to discover her identity. Her partner, René, urges her to turn the baby over to the authorities, but for Aimée this is too close to her own abandonment by her mother.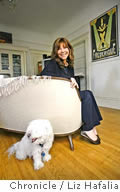 The search takes her among ecological protesters and oil company tycoons, newspapermen and would-be actresses, as demonstrators near her home on the Ile Saint-Louis, in the heart of Paris, march against the pollution of the North Sea only to be dispersed by armed police.
Two murders and an abortive bombing keep Aimee running until, in the sewers beneath the Seine, she finds the woman she has been looking for, only to discover that the man she has just fallen for is a cold-hearted criminal. From the publisher, Soho Crime.
---
June
Thursday, June 28th
7:00pm/19h00
Book Reading: The Private Lives of Impressionists by Sue Roe
In a vivid and moving narrative, biographer Sue Roe shows the Impressionists in the studios of Paris, rural lanes of Montmartre and rowdy riverside bars as Paris underwent Baron Haussmann's spectacular transformation. For more than twenty years they lived and worked together as a group, struggling to rebuild their lives after the Franco-Prussian War and supporting one another through shocked public reactions to unfamiliar canvases depicting laundresses, dancers, spring blossoms and boating scenes.
This intimate, colorful, superbly researched account takes us into their homes and studios, and describes their unconventional, volatile and precarious lives, as well as the stories behind the paintings. [From the Publisher]
---
Events Archive
January-June 2007
January-June 2006
July-December 2006
January-June 2005
July-December 2005
The Red Wheelbarrow is located at 22, rue St Paul, 75004 Paris. Nearest metro station St Paul (Bastille and Sully-Morland are also close); buses 67, 96, 69, 76, and Balabus. Go here for a map.
Phone: 01 48 04 75 08, Fax: 01 44 59 60 23
Email: red.wheelbarrow@wanadoo.fr